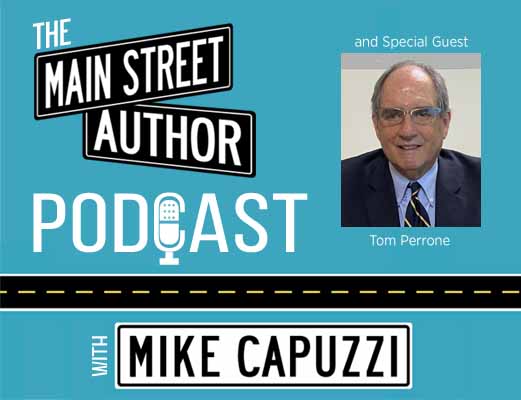 Main Street Author Podcast-Episode #63
On this episode of the Main Street Author Podcast, I am having a conversation with business advisor and author, Tom Perrone.
Tom was in the financial planning business for over 50 years and recently was inspired by one of my shooks to write his own short, helpful book. Tom recently published Unlocking Your Business DNA: Cracking the code to a better business, bigger profits and more time on the beach! to help business owners create more value, increase profitability and ultimate to have more leisure time.
Proceeds from his book are being donated to the Wounded Warrior Project. 
Learn more about Tom by visiting YourBusinessWorth.com.
Subscribe now on your favorite podcast player: