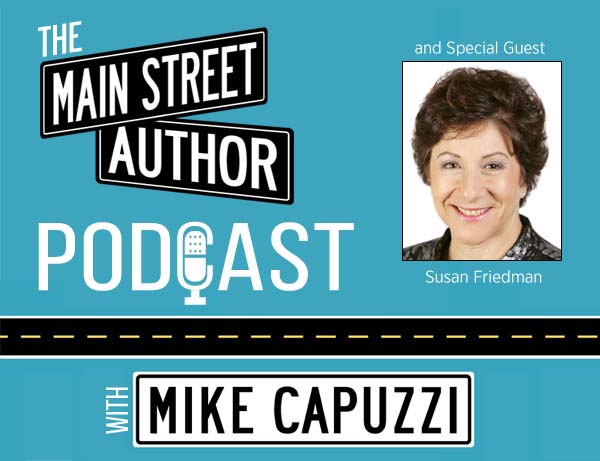 Main Street Author Podcast-Episode #10
On this episode of the Main Street Author Podcast, I interview book publisher and author, Susan Friedmann.
Susan Friedmann is a well-respected niche marketer who's has written 14 books including her bestsellers, "Meeting & Event Planning for Dummies," and "Riches in Niches: How to Make it BIG in a small Market." She is also the founder of Aviva Publishing and helps people become recognized experts by authoring a book.
Interested in uncovering your niche market?  Contact Susan by email at Susan <at> AvivaPubs.com and request her niche marketing questionnaire.
You can learn more about Susan by visiting AvivaPubs.com. Check out her Book Marketing Mentors Podcast too!
Subscribe now on your favorite podcast player: