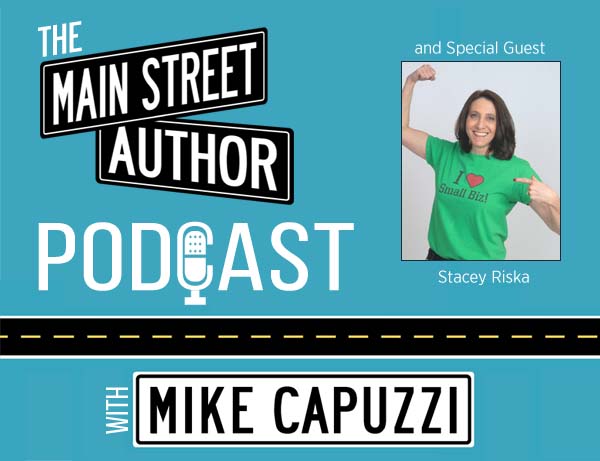 Main Street Author Podcast-Episode #14
On this episode of the Main Street Author Podcast, I interview small business marketing expert and author, Stacey Riska.
Stacey is an internationally renowned small business marketing expert and serial entrepreneur. She eats, sleeps, and breathes small business and understands exactly what it takes for the small business owner in any niche or industry to not only survive but to thrive and build the business they dream of.
Stacey is the author of the book, Small Business Marketing Made EZ, which you can by clicking the button below.
To learn more about Stacey, visit SmallBizMarketingSpecialist.com.
Subscribe now on your favorite podcast player: