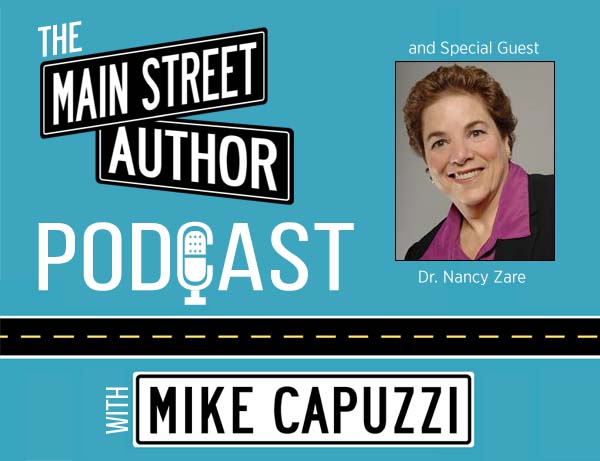 Main Street Author Podcast-Episode #29
On this episode of the Main Street Author Podcast, I interview pyschologist and author, Dr. Nancy Zare.
Nancy helps small business owners get fully booked by teaching them how to attract their perfect clients, sell with confidence and get hired. She is the author of several books including the international bestseller, Words That Sell with Style (which I have read and recommend for all business owners).
Subscribe now on your favorite podcast player: