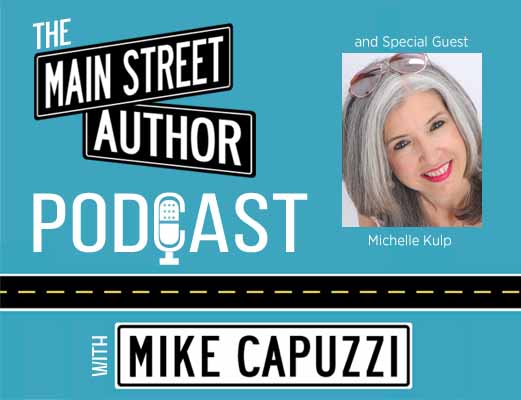 Main Street Author Podcast-Episode #72
On this episode of the Main Street Author Podcast, I am having a conversation with book publishing expert and author, Michelle Kulp.

Michelle is a Book Launch Expert, Publishing Specialist, and 10x #1 Bestselling Author. Since 2012, she has been teaching entrepreneurs, consultants, coaches, and thought leaders how to elevate their expertise, attract their ideal clients, and increase their income and opportunities-with a bestselling book!
Michelle has written a number of books, but the one we focus on during our conversation is her book, Backwards Book Launch: Reverse Engineer Your Book and Unlock It's Hidden 6-Figure Potential.
Subscribe now on your favorite podcast player: