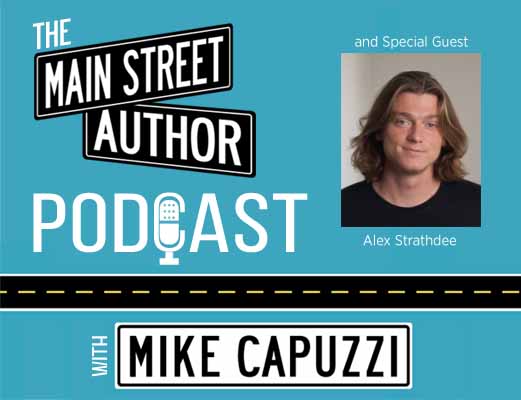 Main Street Author Podcast-Episode #73
On this episode of the Main Street Author Podcast, I am having a conversation with Amazon Ads Expert and author, Alex Strathdee.

At the age of 21, Alex co-authored the book, Experience Over Degrees, which helps college students identify and find an ideal job. With zero budget he was able to convince 11 colleges to send the book to 40,000+ students. This impressive effort would eventually launch 4 different businesses for him.
Today, his main focus is on AdvancedAmazonAds.com which he works on from various countries from around the world. A minimalist at heart, everything he owns fits into a backpack and duffel bag.
A Gift for Main Street Podcast Listeners
Alex has put together a special gift for Main Street Author Podcast listeners. Check it out here:
Subscribe now on your favorite podcast player: