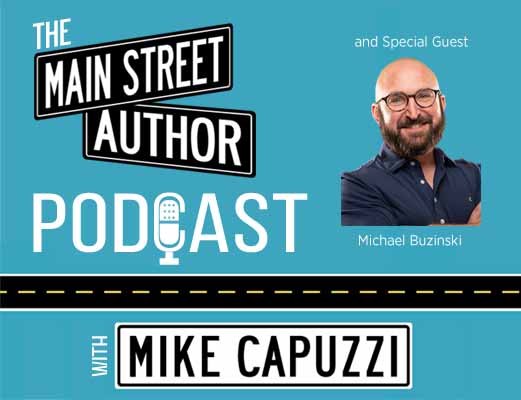 Main Street Author Podcast-Episode #78
On this episode of the Main Street Author Podcast, I am having a conversation with with digital marketing expert and author, Michael "Buzz" Buzinski. 

Michael is the Chief Marketing Officer of Buzzworthy Integrated Marketing. Buzzworthy work exclusively on the integrated marketing needs of privately owned businesses. Their service offerings are focused on increasing their clients' digital presence, and they are dedicated to the bottom line while creating the highest return on investment.
Michael recently published his first book, The Rule of 26, which shares simple strategies for service businesses to double their website revenue.
Subscribe now on your favorite podcast player: