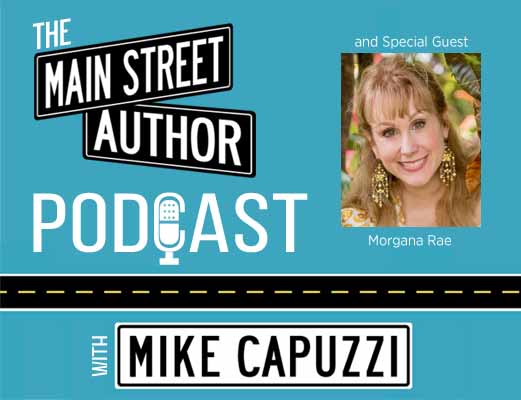 Main Street Author Podcast-Episode #79
On this episode of the Main Street Author Podcast, I am having a conversation with wealth coach and author, Morgana Rae.

Morgana is the international #1 best-selling author of "Financial Alchemy®: Twelve Months of Magic and Manifestation" and is regarded to be the world's #1 authority on relationship with money.
Her ground breaking approach to love-centered wealth building has featured her on The Wall Street Journal, Yahoo Finance, all the major television networks, Coast to Coast Radio and hundreds more.
Morgana shared a ton of really smart book ideas, including a gem you can find at the 19:12 mark.
To learn more about Morgana, visit MorganaRae.com.
Subscribe now on your favorite podcast player: