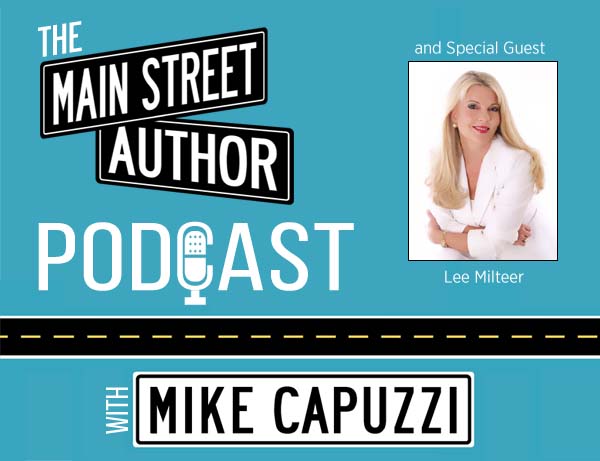 Main Street Author Podcast-Episode #17
On this episode of the Main Street Author Podcast, I interview mindset and performance coach and author, Lee Milteer.
Lee Milteer is an internationally known and celebrated entrepreneur, best selling author, award winning speaker, business coach. Lee provides business and success advice and resources to nearly 250,000 people around the world. She has also authored 11 books and shares a treasure chest of wisdom in this episode.
I first met Lee back in 2007 and have worked with her off and on for the past 13 years. I recommend ALL her books for any performance-oriented entrepreneur.
Learn more about Lee by visiting Milteer.com.
Listeners can also get gift from Lee by visiting FiveTypesofEnergy.com.
Subscribe now on your favorite podcast player: