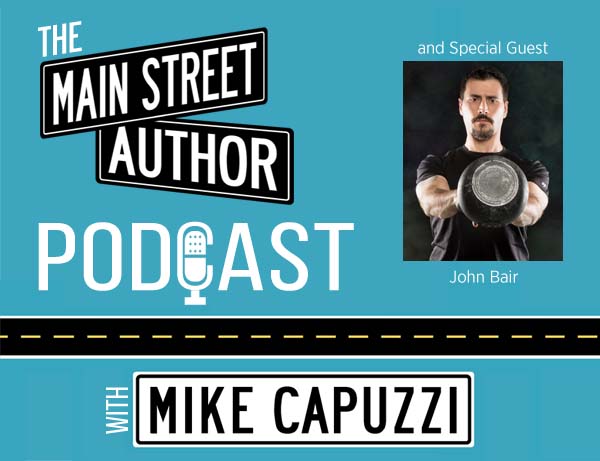 Main Street Author Podcast-Episode #16
n this episode of the Main Street Author Podcast, I interview fitness coach and author, John Bair.
John is a Life Coach, Strength Coach, Nutrition Coach and founder/owner of Bair Knuckle Strength in Fort Washington, PA. He is the author of the book, RISE, which we will be discussing on this episode.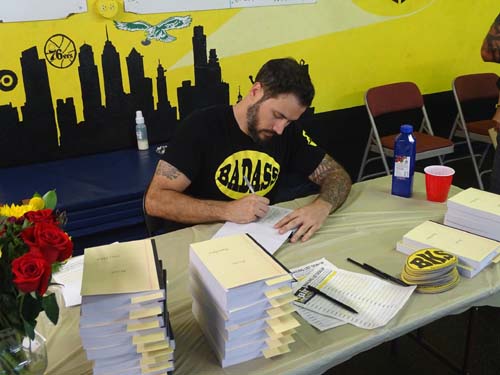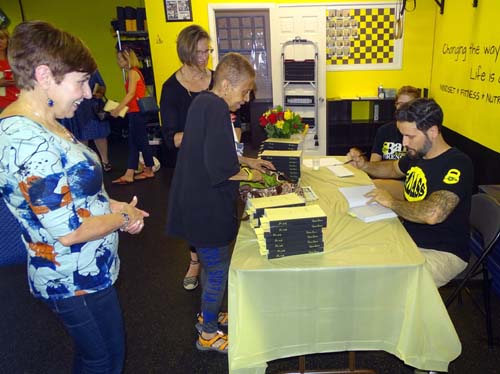 John signing copies of his book, Rise, at a book signing event at his gym.
Subscribe now on your favorite podcast player: