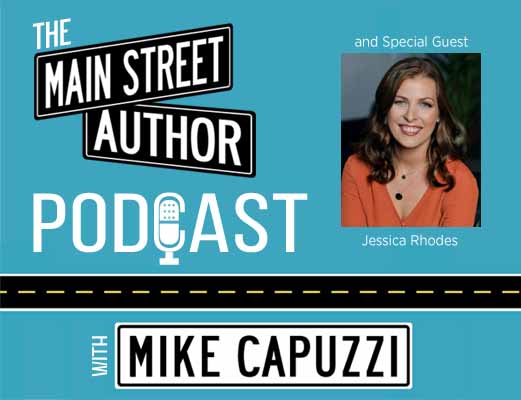 Main Street Author Podcast-Episode #75
On this episode of the Main Street Author Podcast, I am having a conversation with podcast expert and author, Jessica Rhodes.
Jessica is the leading expert on how to leverage podcast guesting for increased brand awareness, more leads and higher profits. She created the podcast booking industry in 2013 when she founded Interview Connections, the first and leading agency of its kind.
Jessica is the author of the book, Interview Connections and the upcoming book, Monetize the Mic.
On this episode, Jessica discusses how book authors can leverage a podcast guest strategy.
Learn more about Jessica by visiting InterviewConnections.com.
Subscribe now on your favorite podcast player: