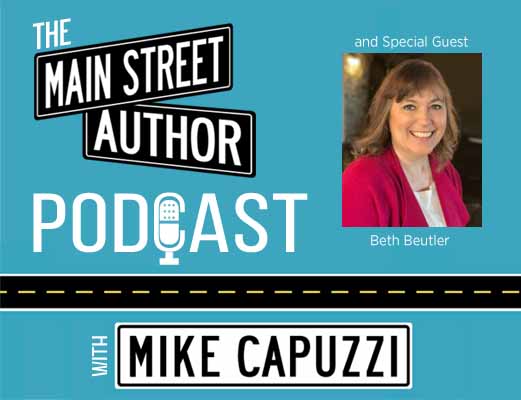 Main Street Author Podcast-Episode #76
On this episode of the Main Street Author Podcast, I am having a conversation with virtual administrative assistant and author, Beth Beutler.

Beth loves to help people flourish and owns H.O.P.E. Unlimited, where she Helps Others Pursue Excellence. Drawing on over 30 years of experience in administration/operations, she and her team provide virtual assistance/coaching to individuals or small business owners located anywhere in the world on an as-needed basis.
She recently published her latest book, Circles of Friendship: A Guided Journal for Learning to Think Clearly about Your Friendships.  You can learn more about Beth by visiting her website at BethBeutler.com.
Subscribe now on your favorite podcast player: