On this episode of The Author Factor Podcast, I am having a conversation with customer-centricity advisor and author, Ilenia Vidili.
Ilenia is a passionate customer-centricity advisor, author, and keynote speaker. She conducted corporate marketing for NEC, Bayer and a broad range of start-ups. Today she is the founder of a consultancy and training company that helps businesses think differently, combat inefficient processes, turn product mentalities into people mentalities, and improve customer focus.
She is the author of the book, Journey to Centricity: A customer-centric framework for the era of stakeholder capitalism.
During our conversation, Ilenia shared several wisdom nuggets including: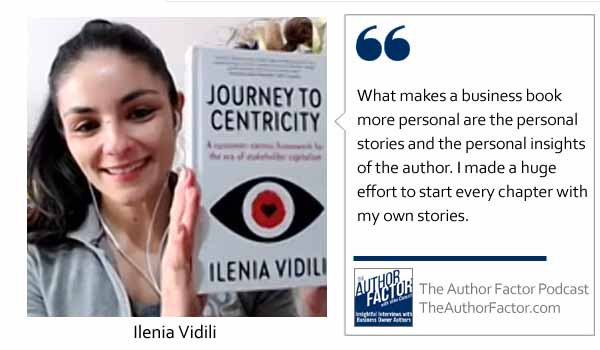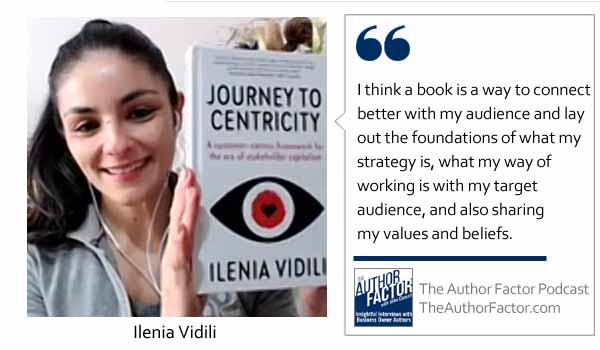 Learn more about Ilenia by visiting:
Get Notified When New Episodes Go Live