On this episode of The Author Factor Podcast, I am having a conversation with visionary coach and author, Genesis Amaris Kemp.
Genesis desires to encourage others to help those who may not have a voice. She is a trailblazer who wants others to live out their dreams, goals, and visions.
She is the author of the book, Chocolate Drop in Corporate America: From the Pit to the Palace, which she wrote when she was only 27 years old.
During our conversation, Genesis shared several wisdom nuggets that were wise beyond her young years, including: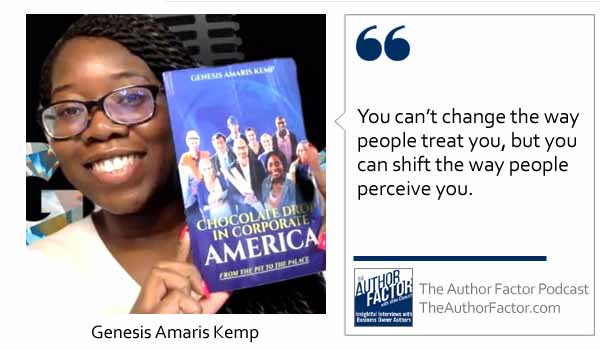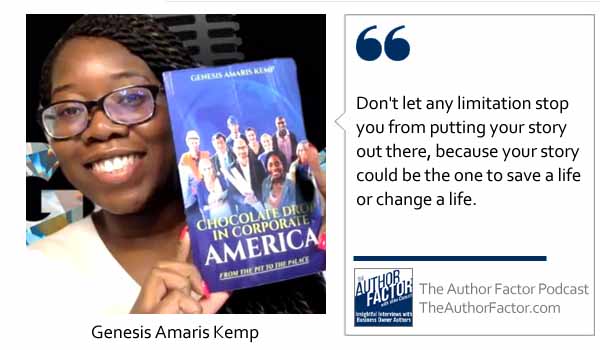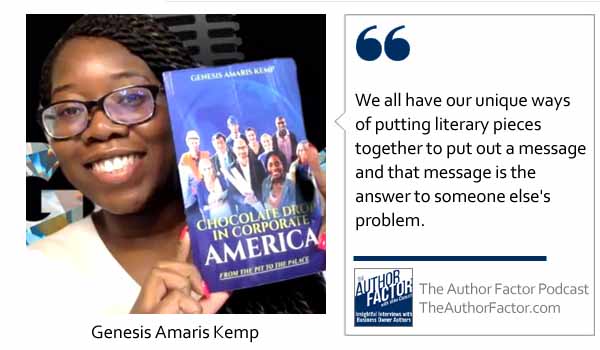 Learn more about Genesis by visiting:
Get Notified When New Episodes Go Live