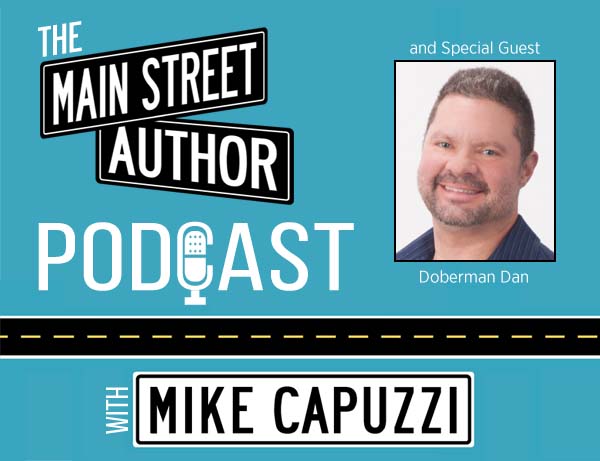 Main Street Author Podcast-Episode #22
On this episode of the Main Street Author Podcast, I interview marketing strategist and author, Doberman Dan.
Dan is a former police officer who is now one of the world's best known direct marketing experts. He is a 30-year serial entrepreneur, direct response copywriter and three-time best-selling author, and he has launched several different publishing businesses and four different nutritional supplement businesses.
As a direct marketing strategist, he is regularly hired to write sales copy for some of the most successful direct response marketers and publishers in the world.
He was recently hired by a $1 BILLION/year direct response company to help launch a brand-new health company and nutritional supplement business.
Dan has been publishing The Doberman Dan Letter since 2011 and has some of the most successful and legendary direct marketers in the world as subscribers.
He is the author of the recommended book, Just Sell the Damn Thing.
Learn more about Doberman Dan by visiting DobermanDan.com. 
Subscribe now on your favorite podcast player: