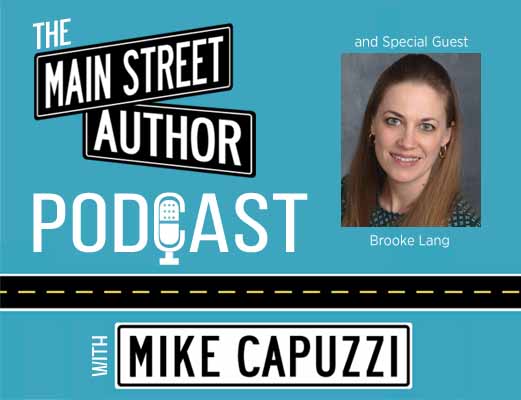 Main Street Author Podcast-Episode #65
On this episode of the Main Street Author Podcast, I am having a conversation with speech-language pathologist & author, Brooke Lange.
This episode of The Main Street Author Podcast is a bit different than any previous episode.
Let me explain why...
I met Brooke through my friend, Bill Glazer.
At the time, Brooke was working for a private practice for over 10 years, providing speech and language tele practice services to individuals with Aphasia. Aphasia is an acquired communication disorder that impairs a person's ability to process language but does not affect intelligence.
Brooke worked with Bill after he suffered a stroke a few years ago and in typical "Bill Glazer fashion" he inspired her to write her first book, After Aphasia: A Guide to Rebuilding Your Communication Skills After a Stroke.
Brooke and I recorded this interview in late February of this year. Our goal was to release it this month, in preparation for June's Aphasia Awareness Month.
Little did we know that a month later, Bill would suffer a second serious stroke. According to his daughter, Mara, Bill is now at an inpatient rehab center where he is working on regaining his speech and mobility.
If you would like to share a message with Bill, please email it to thoughtsforbill@gmail.com.
Learn more about Brooke by visiting IRAphasiaTherapy.com and if you are interested you can buy her book on Amazon here.
Subscribe now on your favorite podcast player: