On this episode of The Author Factor Podcast, I am having a conversation with economist, corporate strategist, former Navy intelligence officer, and best-selling leadership author, Mary C. Kelly.
Mary improves profit growth and translates data and trends into relevant information that business leaders can use to make the right decisions and grow their organizations.
Mary is a graduate of the U.S. Naval Academy, and she served 21 years on active duty as an intelligence and a logistics officer. She earned a PhD in economics, and she taught at both the U.S. Naval Academy and the U.S. Air Force Academy.
Mary is the author of 15 business and leadership books including The Five Minute Leadership Guide, 15 Ways to Grow Your Business in Every Economy, 52 Weeks to Building a Better Business, and Who Comes Next?
During our conversation, Mary shared a TON of book marketing wisdom (I literally took a half page of notes).  Here are a few of the gems she shared (and make sure you listen to how she creates a "wine version" of her books that starts at around 22:55 and goes to 24:35).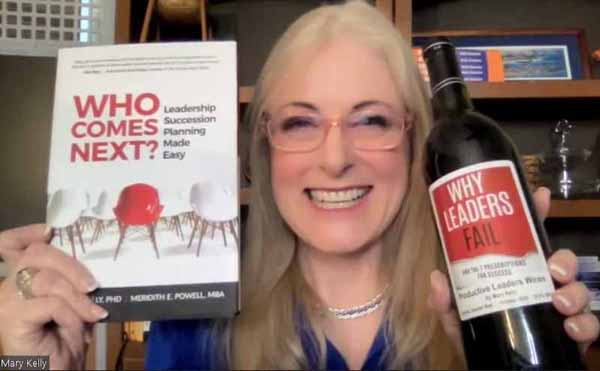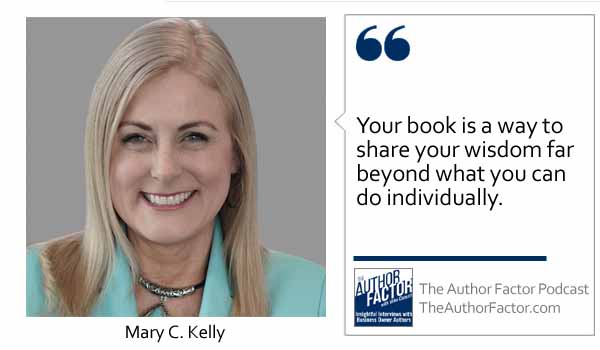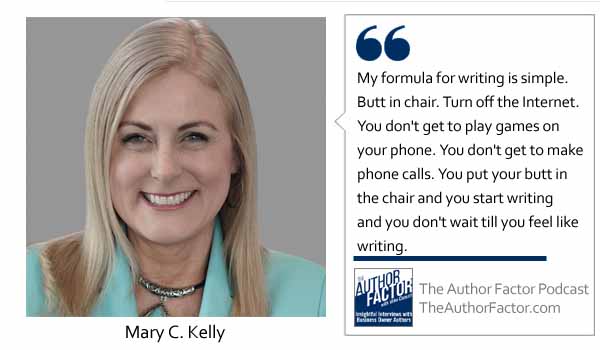 Learn more about Mary by visiting:
Get Notified When New Episodes Go Live