On this episode of The Author Factor Podcast I am having a conversation with podcast expert, Alex Sanfilippo
Today, I am changing things up because Alex has not yet written his first book, but he helps a lot of authors promote their books, via podcasting (either as a podcast guest or podcast host).
He is the founder of PodPros.com, a software company focused specifically on the podcasting industry and he and his team have created PodMatch, a service that matches podcast guests and hosts together for interviews.
I am a huge fan of PodMatch and recently wrote this article calling it my podcasting "secret weapon."
During our conversation, Alex shared a ton of actionable advice including for book authors looking to leverage a podcast guesting strategy, including:
At 11:55 he shares a smart quiz strategy.
At 17:15 he shares 5 steps to create a great podcast guest pitch.
At 25:45 he shares what he considers the "hidden" benefit of leveraging podcasts.
And finally at 28:10 he shares his two big mistakes people make with podcast guesting.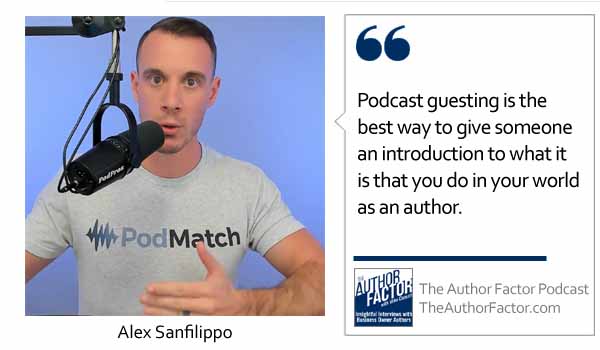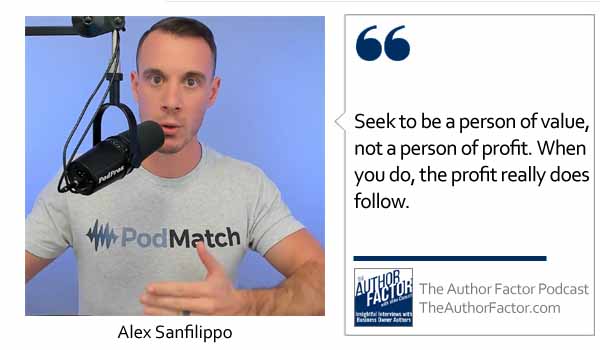 Learn more about Alex by visiting:
Get Notified When New Episodes Go Live